The music you're listening is "Let It Be", by The Beatles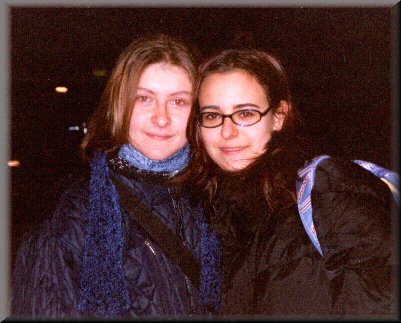 Hi! We are Laura Vigna (on the right) & Roberta Diglio (on the left) .
In July 1997 we started to be internet pen-pals, and after 3 months we decided to meet, because we had too much in common!! So, although Roberta lives in Rome, and I (Laura) live in Faenza, which is about 400 km distant, and although we had never seen each other, I went to Rome. It took me about 4 hours by train to get there. Roberta hosted me at home for 2 days ... it was a wonderful experience, really!! Internet rulez!!

©Laura Vigna & Roberta Diglio